Directions
3165 McGillivray Blvd Winnipeg, MB R3Y 1G5
Contact Us
Open Today from: 9am - 6pm
CUSTOMIZATION AND ACCESSORIES
We have CUSTOMIZED and ACCESSORIZED vehicles for well OVER A DECADE and enjoy the process! Choose your accessories, and dress your vehicle up to give it that PERSONAL and CUSTOM look that you are looking for! You can purchase it through AUTO SHOW and we will do the installation and can include it in your monthly payment with the vehicle. You can drive out with the LOOK you want!!
We have an UNLIMITED number of options for you to choose from. We have listed some of the most popular accessories that would look great and stylize your vehicle. Make a list of what you would like and we can price it out for you. Let us know if there is something else you had in mind, or specifically would like installed and WE WILL SOURCE IT FOR YOU!
MANUFACTURED PRODUCT LINES WE CARRY AND ORDER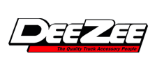 DON'T HESITATE TO CALL ANY OF OUR SALES STAFF WITH ANY QUESTIONS ABOUT PRODUCT LINES OR ANY SPECIFIC OPTIONS THAT YOU ARE LOOKING FOR!