Directions
3165 McGillivray Blvd Winnipeg, MB R3Y 1G5
Contact Us
Open Today from: 10am - 5:30pm
Advertising Policy

We would like to clarify our advertisement policies. Advertisements can sometimes be confusing and frustrating when they are not clarified. Please read through the policy below to better understand what costs may be incurred if a purchase is completed.
All advertised prices are not inclusive of Provincial or Federal sale tax. All vehicles are priced without a trade requirement. Warranty and Insurance options are available on all of our vehicles, but will be priced individually, as each plan will vary in price and options. We do have Finance and Referral incentives which are detailed in our website links. Please browse through those to understand the policy.
Please note: some of our vehicles (usually only trucks) may be equipped and dressed up with some custom accessories which are optional. These will be specific in the advertisement. If these extras and options are clarified before buying, prudent decisions can be made based on those costs. If the vehicle that you are interested in purchasing does not have the options that you may desire, we are also able to install the accessories, and include it in the final purchase cost to finance.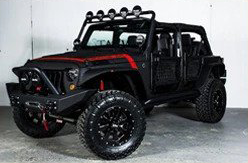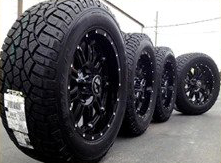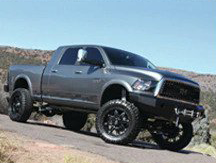 We buy a large volume of After Market Tire and Wheel packages. This allows you to already have the new package mounted on the truck and ready to drive away. We sell the package for the same volume discount that we are able to buy at! There is absolutely no markup of the product! Actually there is a very considerable saving for purchasing this way, and of course, it is already installed which is another saving in both time and money. Similarly, we may sometimes add an available options with a variety of tonneau tops, toppers and rugged box liners. Again these are optional, with no mark up, and will be cheaper than retail outlets and will be installed at no charge.
About our individual pictures and text ads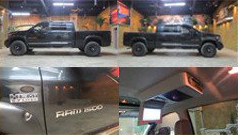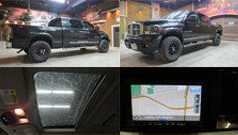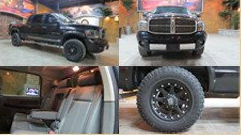 Our individual vehicle advertisements will have an ample number of quality pictures depicting both the interior, the exterior and noteworthy features. We use high resolution photos, and we aim for clear and crisp photo results. Our descriptive text will detail the primary options, features, drive train, and necessary equipment that you the buyer would want to know and consider.
WE PROMISE… that we will not make you read an entire page of 'copy and paste' options that basically every vehicle has had ……. since the 70's…… In order for you to get to the end and found out THE PRICE!
Which we are quite sure you are interested in!
We also do not want to imitate 'Car and Drive' reviews! Using multiple flower, flowing adjectives that tell you… "Your masculinity will be at peak form, with the wind rustling through your thinning hair as you pilot this mean, throaty resonating, muscular Mustang convertible!" We will leave that for your bed time reading or your imagination, should you wish.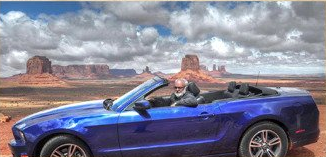 We know you are busy, and have a lot of vehicles to look at when you are in 'search' mode. We will try to be short and concise, while still giving you the info that you require for your comparisons. Please don't hesitate to call or email for anything more you require.